The service panel of your home is one of the most important pieces of equipment when it comes to the functionality and safety of your home electrical system. Panels need maintenancing and inspections periodically to ensure connections are properly torqued, breakers are set properly and there is no water entrusion. We offer free panel inspections to all of our customers, this includes an infrared reading of the panel, connection tightening and a general analysis of the overall status. We specialize in panelreplacements and upgrades and pride ourselves in the craftsmanship we deliver for each panel we produce. County/city inspectors have started to recognize the high quality "Volta panel" before customers have even had the chance to tell them who completed the work!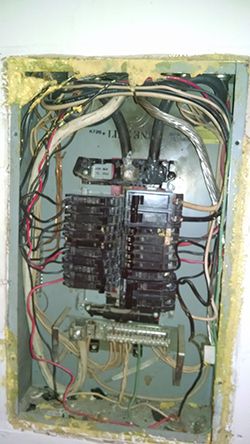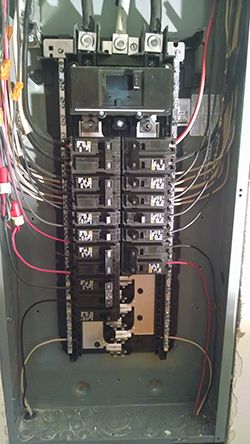 We take the guess work out of our panel estimates and include all code required line items in one price that WILL NOT CHANGE. We include all coordination with power company, inspectors and Miss Utility when required.
Whether your panel is out of date with damages or you are looking to add new circuits and don't have existing space, make us your first call to see if a panel upgrade is the right choice for you and your home!